The Ourika Valley is an ancient labyrinth of adventure and surprise.
The Berbers have lived here for many centuries and although there are more western conveniences each year, it remains overwhelmingly an old-world paradise.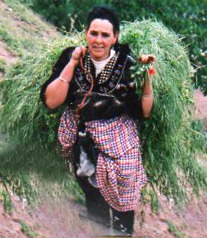 Our Berber neighbors, Malika and Mohammed have turned their home into a working museum. Living as traditionally as possible, they live with their cows, grind grains in a gristmill, bake bread and tagines in the open fire, and serve tea in the most traditional of manners. They have a stunning view of the valley from their terrace. It's well worth a visit!
Stop in at the Aromatic Gardens, where fine essential oils and body products are crafted using argan oil and herbs. Enjoy a massage or facial after wandering the gardens.
The Weekly Souk, which happens on Mondays, is truly an old-world market where most local Berbers go to get their food and supplies for the week, haircuts, shaves, and healing. It's also where they trade and shod their donkeys. If you happen to be at Kasbah Omar for a cooking class that day, you'll take a short hike to the souk to choose your ingredients.
Adventure Day Trips are the highlight of the Ourika Valley, as there are world-class hiking, biking, rafting, ATVing, and horseback riding opportunities.
There are excellent crystals, jewels, carpets, artwork and pottery found all along the Ourika Road.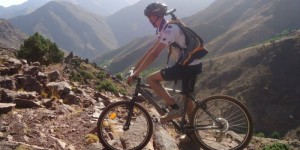 Book a dinner at Kasbah Tamadot, Sir Richard Branson's five-star resort.
Go skiing at Ouakaimden, an excellent high altitude slope just 20 minutes from the kasbah.
Take a day trip to the Marrakesh Souk & Jemma El Fna. 
Enjoy our hammam and spa services.
Take a cooking class.
The list could go on and on, I'm sure you get the idea. Kasbah Omar is a wonderful place to relax, experience the Berber lifestyle, and take advantage of the wild an ancient Ourika Valley.
 Kasbah Omar (https://kasbahomar.com) is an authentic, luxurious, boutique style hotel situated in the midst of an ancient Berber village, overlooking the beautiful Ourika Valley, just 40 minutes from the Marrakesh Medina. It's a peaceful place where bird songs, the braying of donkeys and the Call to Prayer become your sound scape, and the distant mountain views, graceful arches and a riot of flowers help to relax, inspire and rejuvenate your mind.