The stunning Ourika Valley – situated 40 minutes from the Marrakech Medina – is a portal to the High Atlas, and home to many Berber villages.
Marrakech hotel Kasbah Omar is the first luxury Morocco riad to be built in a Berber village. Located in the village of Anrar in the Ourika Valley, it has panoramic views of the mountains and the river valley and, at night, the lights of center city of Marrakech in the distance. Anrar is a village of about 72 Berber families, who farm organically in the valley below and tend to their goats in the mountains above. Their lifestyle is agrarian and self – sufficient.
You will find exceptional craftmanship of pottery, carpets, and jewelry, and a charming, jovial hospitality. Berbers are the indigenous North Africans, having inhabited the north coast of Africa ranging from present day Morocco to Egypt, for at least 5,000 years. The Arab invasion of North Africa in the 7th century forced Berbers to assimilate, or take refuge in the Atlas mountains.
Berbers have adopted Islam as their primary religion, but continue to speak dialectic Berber in their villages, and practice Berber music, spirituality, and art. The Atlas Mountains are home to relatively pure Berber populations, who live in earthen adobe houses.
Marrakech is the only Moroccan city with a recognizable Berber ambiance, being situated at the base of the southern Atlas mountains. The color of Marrakech is the color of the Berbers – reddish, ochre and earth tones are the only colors you see adorning the adobe buildings, giving the impression that the entire city springs from the earth.
To experience a Berber village is to take a step back in time. It is quintessentially refreshing and invigorating to experience the different priorities and simplicity of daily life.
Kasbah Omar is the first luxury Marrakesh ryad, and boutique hotel to be built in a Berber village; it's located in the village of Anrar in the Ourika Valley and only 40 minutes from the city center of Marrakech Medina.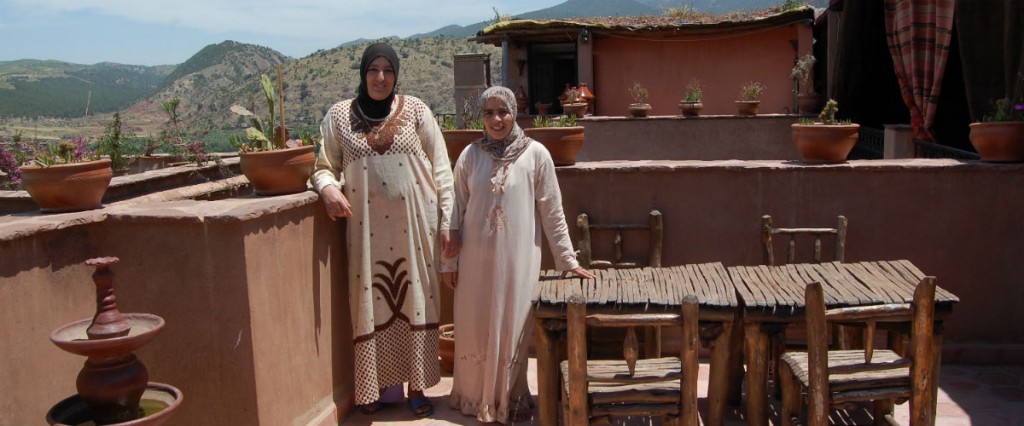 In keeping with our commitment to the local community, Kasbah Omar is honored to donate 5% of its income each year to help the village of Anrar. Some of the projects are to promote cleanliness, provide medicine, and build a cultural center where children and adults will learn how to read, write and speak Arabic, French and English in addition to their native Berber language.