The 110 m highOuzoud Waterfalls are located in the Grand Atlas village of Tanaghmeilt in Morocco.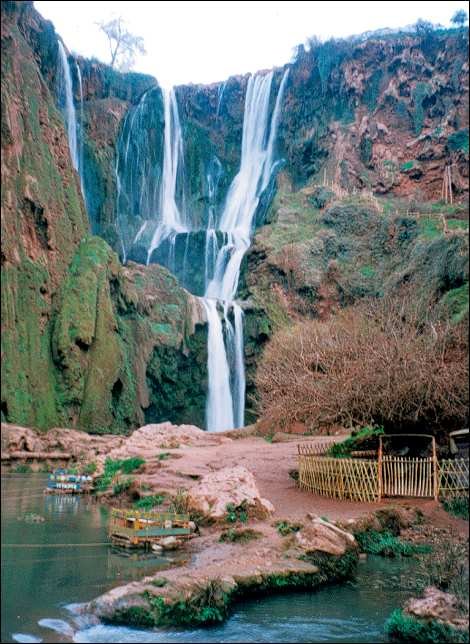 It is the most visited site of the region. In the vicinity, Green valleys, mills, orchards and a superb circuit of the gorges of the "El Abid" river (Slaves' river in Arabic), are found. Ouzoud is the Berber word for "olive," referring to the nearby olive trees.
It is possible to swim at the bottom of the falls, accessible through a shaded path of olive trees. At the summit of the falls, there exist dozens of old small mills that are still in use. In the twilight, one can observe whole troops of monkeys.
The waterfall is a comfortable daytrip from the Kasbah.