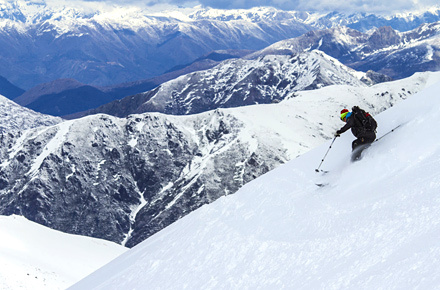 Ouakaimden, the best Moroccan ski resort,
is only 30 minutes away from Kasbah Omar.
Enjoy excellent high altitude skiing.
During winter, non-skiiers can take the chair lift to the top of Ouakaimden to enjoy a cup of Berber tea and the magnificent view at the top of the world!
The ski period is between January and the end of March.
Please contact us for details.