While you're here, learn how to make a traditional Moroccan dish, such as couscous, bastilla or tagine with our resident chefs. Then, enjoy your meal on the terrace overlooking the beautiful High Atlas Mountains.
If you happen to be at Kasbah Omar on a Monday, we invite you to join us as we walk to the market to get our fresh organic vegetables, fruits and meats produced  by local farmers. It's about an hour each way, and we hike through Berber villages, fields and streams. Our donkey will carry the groceries back to the Kasbah.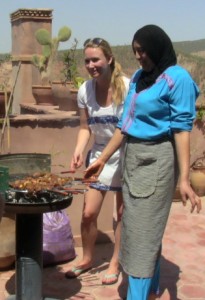 In the afternoon, our resident chefs will teach you to how make the specialty of the day, which might be tagine, kefta, couscous, bastilla, hareira, or other traditional Moroccan delights.  Enjoy the gorgeous view of the mountains and river valley from our open-air tent, where all cooking classes are held.
Then as sun sets, enjoy the fruits of your labors while sipping wine and enjoying a delightful sunset, as the mountains turn gold-red-purple in the distance.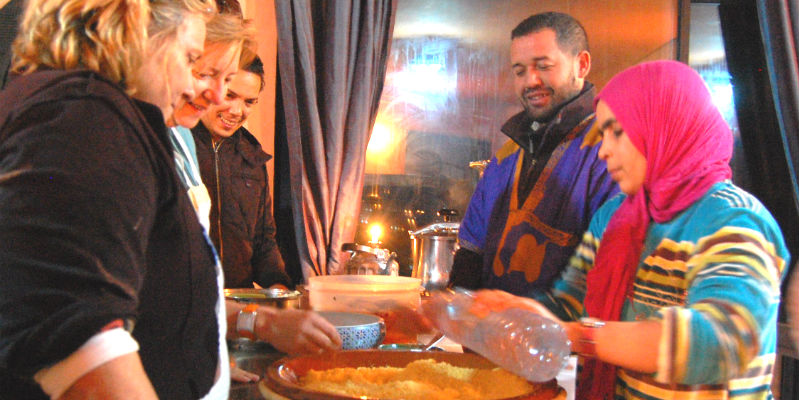 Cost: €45 pp, minimum 2